The Florida Peninsula ecoregion, approximately 19 million acres, includes a large portion of the state of Florida. It lies north of Tropical Florida and south of the East Gulf Coastal Plain and South Atlantic Coastal Plain ecoregions. Most of the coastal areas are heavily developed, but much of the interior is still in rural land uses.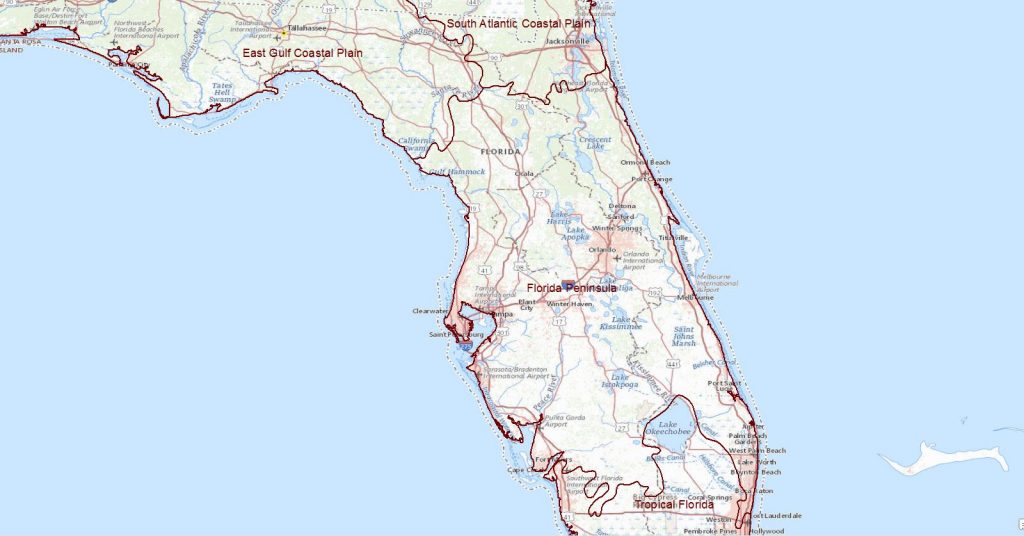 TNC conservation targets for the Florida Peninsula ecoregion included 56 ecological systems (of which 21 are aquatic or marine), as well as 142 taxa of plants, 19 of fish, 27 of herpetofauna, 40 of birds, 18 of mammals, and 64 of invertebrates. The five largest managed areas are the Ocala National Forest (383,180 acres), Merritt Island National Wildlife Refuge (138,263 acres), Withlacoochee State Forest (128,750 acres), Green Swamp (119,365 acres) and Avon Park Bombing Range (106,110 acres).
Click here for link to TNC's Florida Peninsula Ecoregional Plan
Top Last Great Places: Florida Peninsula
Places were filtered for top 1000 Last Great Places in the ecoregion with low to moderate human footprint <.333 and above average resilience to climate change >0.
Explore Great Places in the Florida Peninsula